Hagerstown MD
Hagerstown Weather Observers:

E. Ingram Oswald 1898-1910

D. Paul Oswald 1911-1970

Greg Keefer 1970-present
Weather Station: Hagerstown 1E MD

Weather Observer: Greg Keefer

Latitude: 39.38.2

Longitude: 77.42.7

Elevation: 530 ft.

Years of Records: Since 1898
Hagerstown 1E Weather Station is owned and operated by Greg Keefer

Supervising Office:

State Climatology Office

University of Maryland

Dept. of Meteorology

College Park, MD 20742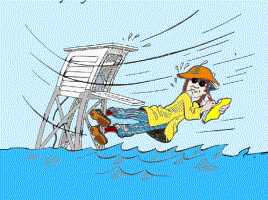 ---
Monthly & Yearly

Daily Normal

Temperature

Max, Min, & Avgs
---
Sunrise & Sunset Times

Set Clocks Back 1 Hour November 1, 2015 at 2:00am

Set Clocks Ahead 1 Hour March 13, 2016 at 2:00am
Four Seasons

Summer Solstice (Summer Begins) June 21, 2015 at 12:38 pm E.D.T.

Autumnal Equinox (Fall Begins) September 23, 2015 at 4:21 am E.D.T.

Winter Solstice (Winter Begins) December 22, 2015 at 12:48 am E.S.T.

Vernal Equinox (Spring Begins) March 20, 2016 at 12:30 am E.D.T.
---
Daily Weather Observations (Hi/Lo Temp, Precip, Degree Days, etc.)
Charts & Graphs

Monthly Graphs

Temperature Graphs

Barometer & Rain Graphs

Humidty & Dew Point

Year Plots

Temperature F
Monthly Rain Totals
Accumulative Rain Totals
Wind Speed & Gusts
More Records & Extremes

List of All Weather Records that have been Broken or Tied

Miscellaneous Weather Extremes

Wind, Barometer, Hail, Tornado Etc.
---
Rain Totals

by Month & Year
---
List of all Snowstorms & Blizzards

of 10" or more since 1898 Biggys
Snowfall Totals by Month & Season
Highlights of Some Interesting Winters

Also See Related Information in the

Seasons/Winters Section Below
---
Record High/Low Temperature

(and the year that it occurred)
Heat Index & Wind Chill Definitions
Also See Related Information in the

Seasons Section Below
---
Summers

Winters

Highlights of Some Interesting Winters

Christmas Weather

Year by Year
---
ACON (Atlantic Coast Observers Network

Climate Data from other Dedicated Weather Observers

Note: You will need Adobe Acrobat Reader to View and Print the ACON Files