Hagerstown MD
Hagerstown Weather Observers:

E. Ingram Oswald 1898-1910

D. Paul Oswald 1911-1970

Greg Keefer 1970-present
Weather Station: Hagerstown 1E, Maryland

National Weather Service Cooperative Weather Observer/Reporter
Station ID: 18-1790-06, HGCM2

Latitude: 39° 38' 25" N (deg min sec), 39.64028 (decimal)

Longitude: 77° 41' 52" W (deg min sec), -77.69792 (decimal

Elevation: 538 ft.

Years of Records: Since 1898
Hagerstown 1E Weather Station is owned and operated by Greg Keefer

In Cooperation with the National Weather Service in Sterling Virginia

and

Maryland State Climatology Office

University of Maryland

Dept. of Meteorology

College Park, MD 20742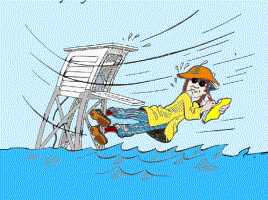 ---
Monthly & Yearly

Daily Normal

Temperature

Max, Min, & Avgs
---
Sunrise & Sunset Times

Set Clocks Ahead 1 Hour March 10, 2018 at 2:00am

Set Clocks Back 1 Hour November 4, 2018 at 2:00am
Four Seasons

Vernal Equinox (Spring Begins) March 20, 2018 at 12:15 pm E.D.T.

Summer Solstice (Summer Begins) June 21, 2018 at 6:07 am E.D.T.

Autumnal Equinox (Fall Begins) September 22, 2018 at 9:54 am E.D.T.

Winter Solstice (Winter Begins) December 21, 2018 at 5:23 pm E.S.T.
---
Daily Weather Observations (Hi/Lo Temp, Precip, Degree Days, etc.)
Charts & Graphs

Monthly Graphs

Temperature Graphs

Barometer & Rain Graphs

Humidty & Dew Point

Year Plots

Temperature F
Monthly Rain Totals
Accumulative Rain Totals
Wind Speed & Gusts
More Records & Extremes

List of All Weather Records that have been Broken or Tied

Miscellaneous Weather Extremes

Wind, Barometer, Hail, Tornado Etc.
---
Rain Totals

by Month & Year
---
List of all Snowstorms & Blizzards

of 10" or more since 1898 Biggys
Snowfall Totals by Month & Season
Highlights of Some Interesting Winters

Also See Related Information in the

Seasons/Winters Section Below
---
Record High/Low Temperature

(and the year that it occurred)
Heat Index & Wind Chill Definitions
Also See Related Information in the

Seasons Section Below
---
Summers

Winters

Highlights of Some Interesting Winters

Christmas Weather

Year by Year
---
ACON (Atlantic Coast Observers Network

Climate Data from other Dedicated Weather Observers

Note: You will need Adobe Acrobat Reader to View and Print the ACON Files